2018 Range Rover Sport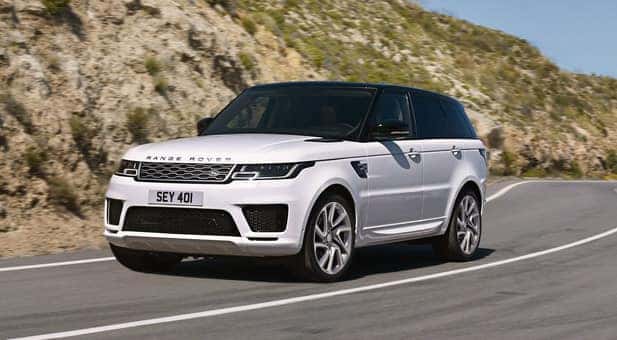 The Most Agile and Dynamic Land Rover
The highly anticipated 2018 Range Rover Sport have landed. The silhouette of the Range Rover Sport has not really changed but various additions and updates is a big welcome to ever changing luxury automotive segment.
Exterior
Lighting have received a full array of LED treatments for both the headlamps and tail lamps. LEDs are designed to exceed the lifespan of the vehicle while providing a lower power consumption. Front and rear fascia also received revisions to compliment to the wide and sport-tuned nature of the Range Rover Sport. Details such as integrated exhaust finishers provides a modern touch.
Interior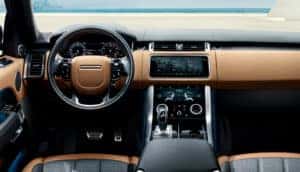 The most dramatic change have been the inclusion of the new InControl Touch Pro Duo infotainment system that should be recognizable from its smaller sibling, the Range Rover Velar. The InControl Touch Pro Duo provides a wealth of information and control via a pair of touch screens with connected services capability utilizing AT&T cellular system.
To help maintain cabin temperatures and reduce demands from the air conditioner, the sunblind will close automatically when passengers exit the vehicle and will open once the vehicle is powered. Available for 2018 is an optional gesture sunblind feature which front seated occupants are able to operate the sunblind with a simple wave of their hand.
Powertrain
Powering the 2018 Range Rover Sport will be carried over from the previous model year with a slight power bump to depending on the power plants.
3-liter V6 Supercharge Petrol – 340 Horsepower / 332 lb-ft of Torque
3-liter V6 Turbo Diesel – 254 Horsepower / 443 lb-ft of Torque
3-liter V6 Supercharge Petrol – 380 Horsepower / 332 lb-ft of Torque (Only available on the HSE Dynamic trim)
5-liter V8 Supercharged Petrol – 518 Horsepower / 461 lb-ft of Torque
5-liter V8 Supercharged Petrol – 575 Horsepower / 516 lb-ft of Torque (Exclusive to the SVR trim)
Plug-in Hybrid – 398 Horsepower (Gas + Electric Motor)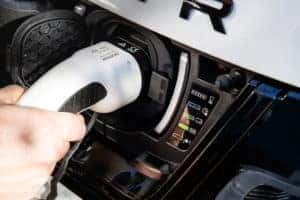 The most notable addition will be the PHEV or known as the Plug-in Hybrid powertrain option. This powerplant will combine a 296 Horepower Si6 Turbo Petrol engine with a 102 Horsepower Electric motor. With a 398 Horsepower total system output provides instant torque benefiting drivers with performance and efficiency delivering 0-60 mph mph in 6.7 seconds and an EV range of 31 miles.
Ready for a Test Drive?
The new 2018 Range Rover Sport have arrived and ready for customer's to test drive. Visit your Land Rover Flatirons to experience the most agile and dynamic Land Rover to date.